How do I become a Salesforce Developer at Coolblue?
As a Salesforce Developer you will have a very varied day. You will work on a new API, a small change in the hierarchy and two workflow changes. You will immediately see that a small piece of custom code is still needed for one of the changes. In addition, you are also working on an implementation of the solar panel delivery application. Because you like to switch quickly, you think that by making small adjustments from within you, the application can come live within two weeks! 
Want to become a Salesforce Developer at Coolblue? Julia Willemse will explain how to do that.
You enjoy doing this
Standing at the beginning of something new, which you can start to build yourself. 
In the lead are for the technical design, code development, architecture and interfaces. 
Integrating and implementing all processes of Team Solar Panels in Salesforce. 
Performing various tasks. From interaction with end users to self coding to training. 
Starting with a minimal viable product and developing it into the ideal environment. 
This calendar makes you happy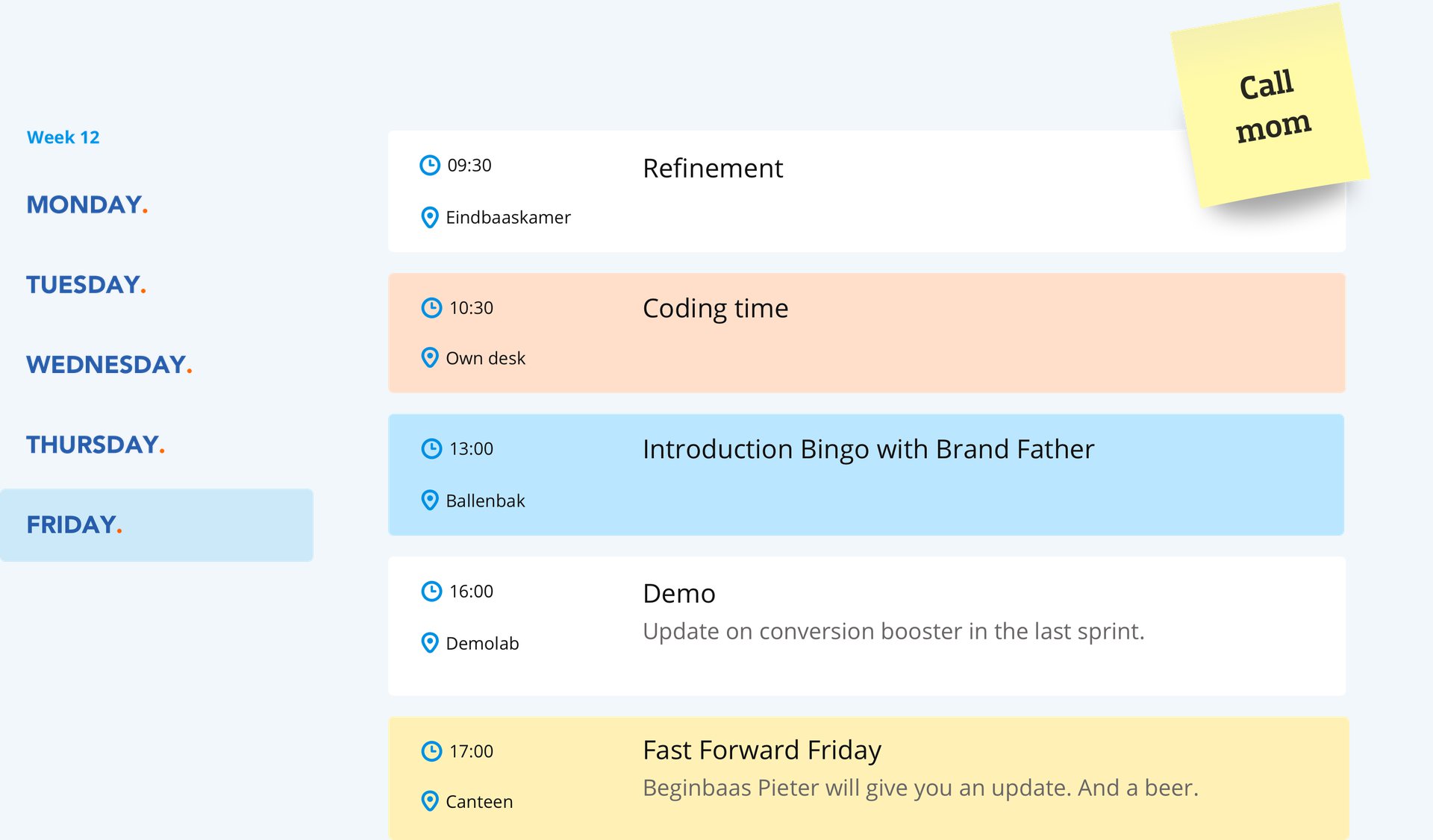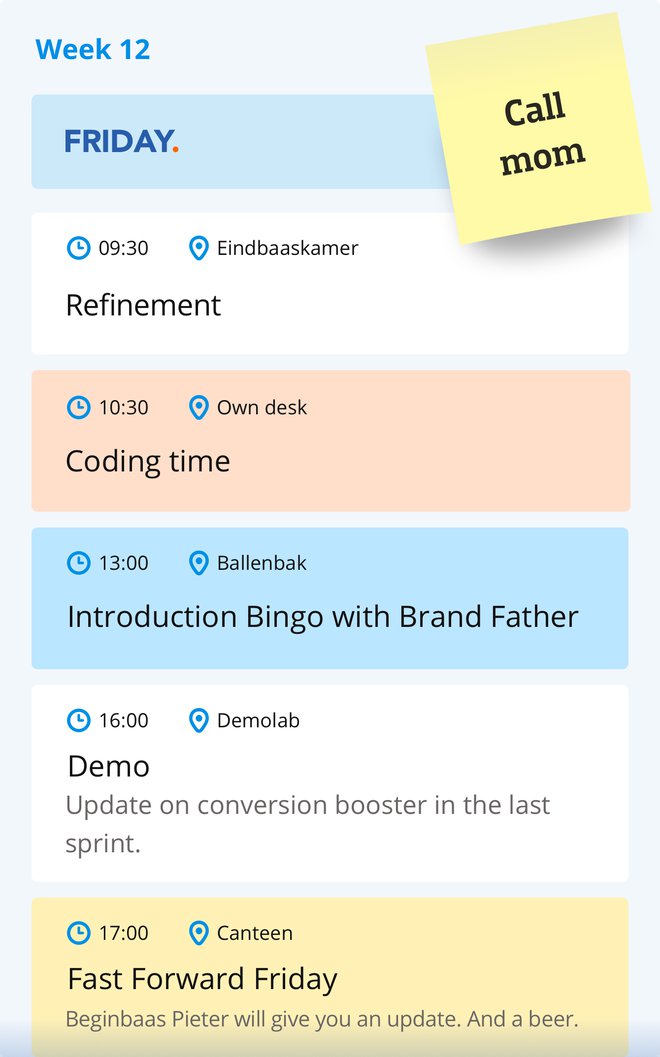 You recognize yourself in the following
You have several years of experience building, integrating, and implementing salesforce.com or a similar CRM application
You have an HBO (higher vocational education) or university degree
You're a Salesforce-certified developer
You have several years of experience in the area of software engineering, specifically in the field of Salesforce development
You're good at identifying the functional needs of stakeholders and know how to translate them to best practices based on your experience
You know how to get the most out of Salesforce with minimal custom code
You have experience in the area of integration between Salesforce and other back-office systems
You're familiar with Agile practices
Nice to have: knowledge or experience in Salesforce Community Cloud
Nice to have certifications: Salesforce Certified Administrator, Salesforce Platform Developer, Salesforce Certified Platform App Builder.
This is what you're looking for in a job
Money.
With over 30 training courses in our own Coolblue University, you can become a little better every day.
A discount on all our products.
Extraordinarily good work environment, including  freshly prepared meals, monthly drinks, legendary Coolblue parties, awesome team activities, and an informal, playful department.
25 leave days. As long as you promise to come back.
Travel allowance and a retirement plan.
A picture-perfect office at a great location. You could crawl to work from Rotterdam Central Station. We recommend just walking for 2 minutes, though.
Challenging work to fully immerse yourself in, so that you occasionally forget that you're at work.
A flat organization in the broadest sense of the word. You can have a beer with the boss if you like.
Apply!
Like what you see? You can become a Coolbluer, apply now!
2ND ROUND

Go for the fridge