What does a Platform & Device Developer at Coolblue do?
As Platform & Device Developer, you are responsible for building and developing the platforms on which all Coolblue employees work. You are inquisitive and never shy away from a challenge. You like to know why certain systems or processes have been developed the way they have and conduct some research to improve them. You talk to different stakeholders and developers to see if your new solution works. In this way you make Coolblue a little better every day. Want to become a Platform & Device Developer at Coolblue? Read more below to see if you fit the profile. 
You enjoy doing this
Sharing your best ideas and solutions with the team to turn them into something beautiful.
Problems do not exist for you. You easily turn them into challenges.
You like to share the knowledge and skills you have with colleagues. 
Building and improving the platform, which is used by more than 3000 users. 
Perform tests to see if the solution you came up with actually works. 
This calendar makes you happy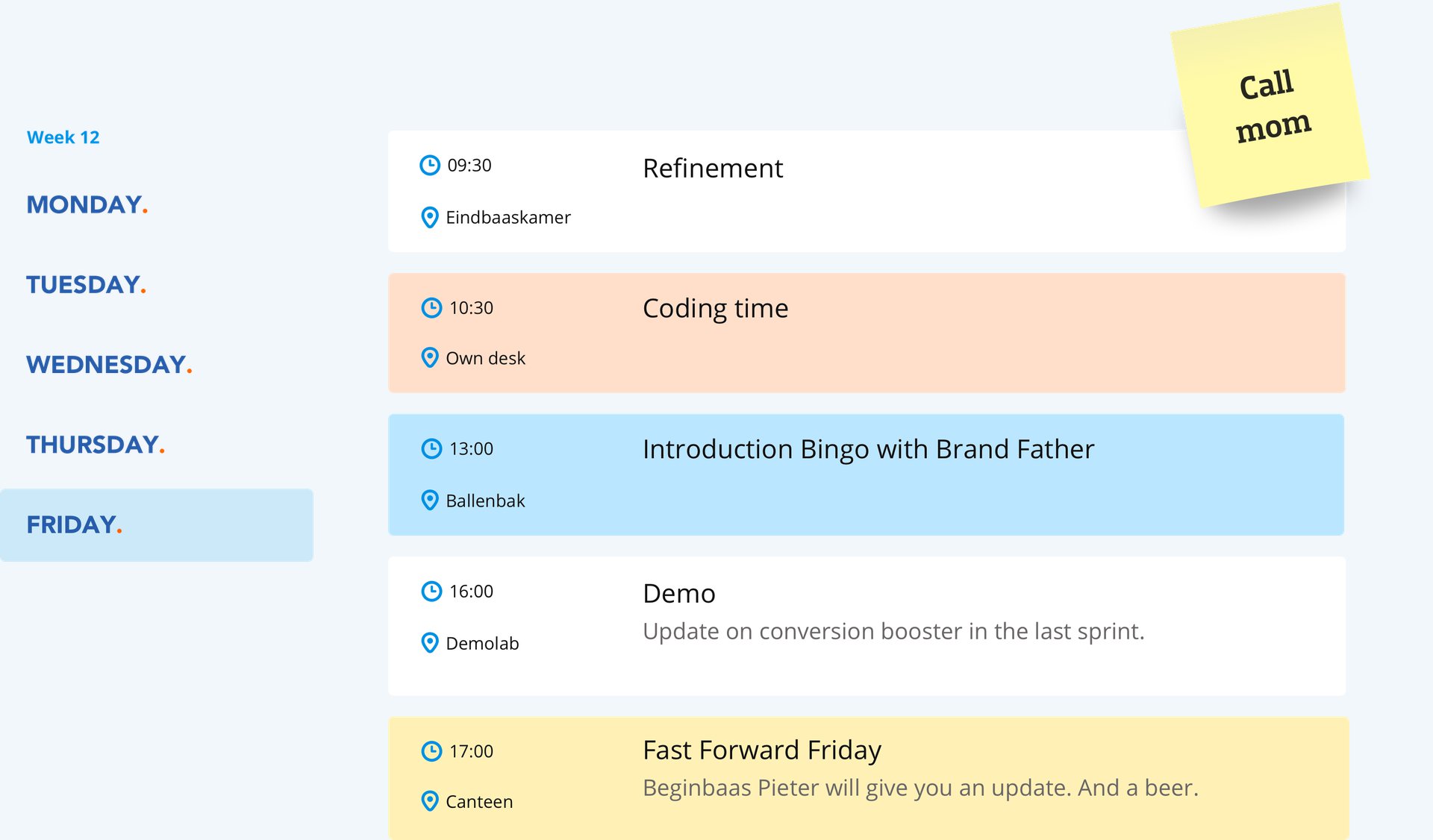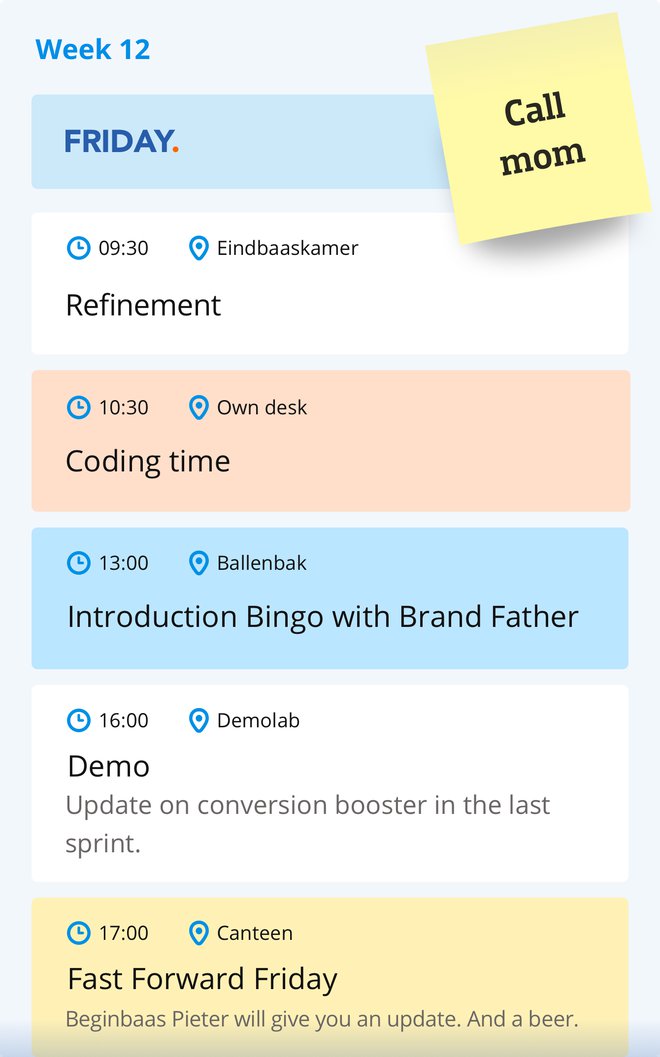 You recognize yourself in the following
Windows Servers have no secrets for you
SCCM and/or Intune is a piece of cake for you
You have affinity with AWS.
You are familiar with CI/CD and/or automated testing. 
You are a real techy. 
A big idea always starts with a small step.
This is what you're looking for in a job
Money.
Over 30 training courses at our own Coolblue University.
Travel allowance and a retirement plan.
25 leave days. As long as you promise to come back.
A discount on all our products.
An extraordinarily good work environment with colleagues from all over the world who make you happy, epic (digital) Coolblue parties, pubquizzing, and other activities.
Room for new initiatives and ideas. We're always open to those, whether you've been with us for a week, a month, or a year.
A job at one of the fastest-growing companies in the Benelux.
A picture-perfect office at a great location. You could crawl to work from Rotterdam Central Station. Though we recommend just walking for 2 minutes.
At this moment we all work from home, as far as this is possible. Ofcourse we take care of a home office supplies. Including a desk chair, laptop and blue colored decoration.
A flexible workplace. Work in the Netherlands where you like and meet your team a few times a month in our office in Rotterdam (When the Covid-guidelines allow this). 
Apply!
Like what you see? You can become a Coolbluer, apply now!
2ND ROUND

Go for the fridge
Apply!
Like what you see? You can become a Coolbluer, apply now!
2ND ROUND

Go for the fridge
Want to know more?
How does Coolblue adhere to the 1.5-meter rule at work?

We adhere to the recommendations and guidelines of RIVM and the government, of course. This means that all colleagues from the main office work from home as much as possible. The interviews for your application will also take place via video calls.

We'd be happy to have you at the office on your first day. So we can drink a cup of coffee and get to know each other a little better. At an appropriate distance, of course.

Can I keep developing myself?

Coolblue University: learning at Coolblue, in a different way.

With over 30 training courses in our own Coolblue University, you can get a little bit better every day. At Coolblue, we go back to school sometimes. But not by sitting there quietly and just listening. The training courses aren't boring, but interactive. You have to do exercises and have discussions with others. At the Coolblue University, we choose what we want to learn, so we can continue to develop en become real experts. For example, a Delivery Driver needs different training courses than a Customer Service Employe and a starter needs different courses than a manager.